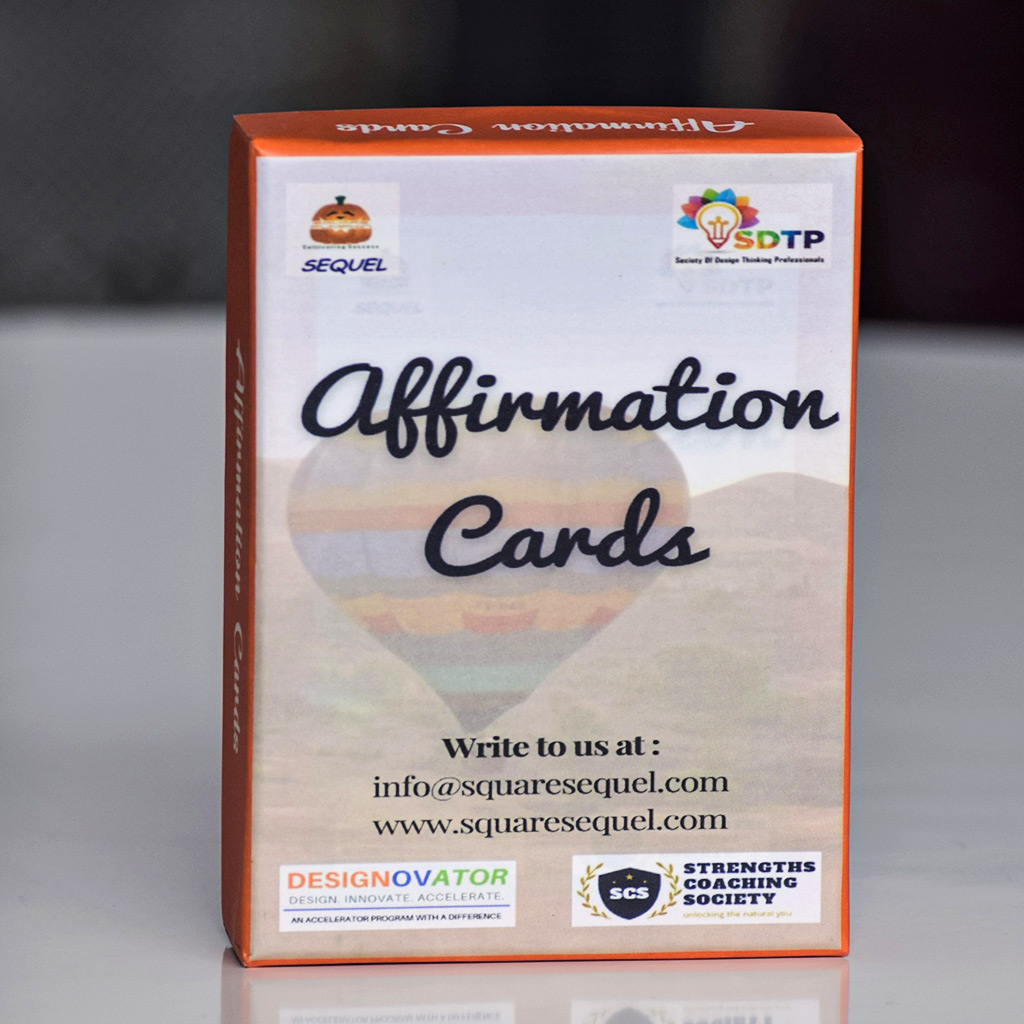 Affirmation Cards
- 1 Set of cards have 50 Action Cards, with additional Cards for you to DIY and a How to Use Card
- Pull out one card from the deck each day and read it out aloud, use the card as a guiding principle for the day and spend it in bliss knowing your day is going to be great.
- Use it as a team-building activity or a way to cheer someone up. These affirmations can be a way to start an interaction with all kinds of groups.
- Pick one every day and work through an improved and productive life
- Best Deck of Affirmation Cards, Order Now
Introducing our enchanting Affirmation Cards collection – your gateway to a realm of inspiration, self-discovery, and unwavering positivity. Immerse yourself in the transformative power of positive affirmations and elevate your daily routine to new heights with these exquisitely crafted cards.
Each card is more than just an aesthetically pleasing piece; it's a profound tool meticulously designed to infuse your life with mindfulness, self-belief, and personal growth. Whether you're seeking to start your mornings with confidence, seeking solace during a hectic day, or winding down with a heart full of gratitude, our Affirmation Cards are your constant companions. Keep them on your desk, or your nightstand, or carry them with you wherever you go. Let their presence remind you of your worth, potential, and the boundless opportunities awaiting you.
Embrace the power of positivity and join countless others who have found solace, inspiration, and personal growth through our Affirmation Cards collection. Elevate your thoughts, nurture your spirit, and embark on a lifelong voyage of self-affirmation today and unlock a brighter, more fulfilling tomorrow.
Key Features
Empowering Affirmations: Immerse yourself in a treasury of uplifting affirmations that nurture self-belief, confidence, and well-being.
Premium Design: Each card boasts an elegant design, incorporating soothing colors and motivational typography that resonate with your journey.
Daily Mindfulness: Start your day on a positive note by selecting a card and setting an intention that guides your thoughts and actions.
Gift of Positivity: Share the gift of self-care and positivity with loved ones who are on their path to self-improvement.
Invest in Your Well-Being:
Take charge of your personal growth journey with our Affirmation Cards, designed to uplift your spirits and spark positive transformation. Embrace the power of positivity, celebrate your progress, and embark on a path of self-discovery that leads to a fulfilled life.
Start your journey today – order your Affirmation Cards now.