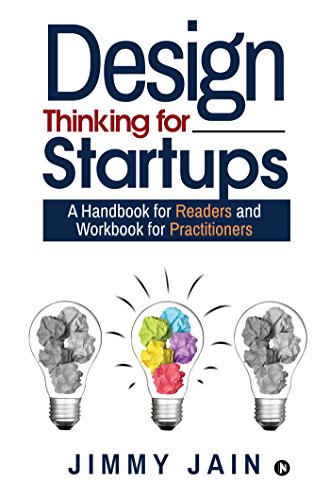 Design Thinking for Startups : A Handbook for Readers and Workbook for Practitioners
According to a study* There are 472 million entrepreneurs in the world and about 100 million startups open up annually of which 75 percent of venture- backed startups fail. More than 50% of the businesses fail in the first year, another 30% of new businesses fail during the first two years of being open, another 50% of the total businesses during the first five years.

Design Thinking for Startups - A handbook for readers and a workbook for practitioners— is a hands-on practical guide to facilitate your journey from the first step to scaling up. There are various simple and easily implementable concepts discussed in the book which will carve out your success.

If you are an entrepreneur or a wannabe entrepreneur or an Intrapreneur (an entrepreneur in an organization) then this is a book you should not miss!